Joanna Brooks, Ph.D.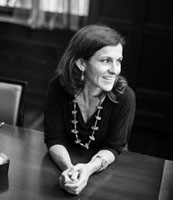 Office: MH- 3310
Email: [email protected]
Joanna Brooks is the Associate Vice President of Faculty Advancement and professor of English and Comparative Literature. She is a national voice on religion and American life and the author or editor of six books on race, gender, colonialism, and religion in American literature and culture. Her recent books include The Book of Mormon Girl: A Memoir of An American Faith (Simon & Schuster, 2012), winner of the 2012 award in memoir from the Association of Mormon Letters, Transatlantic Feminisms in the Age of Revolutions (Oxford UP, 2012), and Why We Left: Untold Songs and Stories of America's First Immigrants (University of Minnesota, 2013). Her scholarship has been supported and honored with awards from the National Endowment for the Humanities, the American Philosophical Association, and the Modern Language Association. She has appeared as a commentator or guest on NPR, MSNBC, and the Daily Show, and her writing has also appeared in the Washington Post, Huffington Post, Tablet, Salon, and ReligionDispatches.org.
Learn more by visiting her website.