Edith Frampton, Ph.D.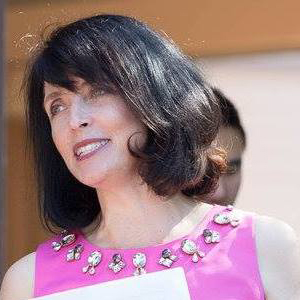 Office: AL-288
Email: [email protected]
Edith Frampton has expertise in dramatic literature and theatre practices, including Shakespeare in performance, while also researching and publishing on twentieth-century women's writing. She is the recipient of multiple awards for her teaching, including a College of Arts and Letters Excellence in Teaching Award, four Outstanding Faculty Awards, and two Pitt and Virginia Warner Innovation Awards. She has presented her research at numerous international conferences, including the Blackfriars Conference on Shakespeare, and has multiple publications.
Dr. Frampton's forthcoming article, "'A plague o' both your houses': Shakespeare's Response to January 6th," is due out in March 2022. In 2018, she published "Speaking Truth to Power: The Marriage of Figaro" and in 2017 "'Resistance is Fertile!': A Falstaff for the Twenty-First Century." She is the invited Guest Editor of Contemporary Women's Writing: New Texts, Approaches, and Technologies, a Special Issue of the Oxford University Press peer-reviewed journal Contemporary Women's Writing.
Her essay "From the Nobel to Oprah: Toni Morrison, Body Politics, and Oprah's Book Club," appears in the University of Mississippi Press collection, Stories of O: The Oprahfication of American Culture. Published in the Continuum volume Doris Lessing: Border Crossings, is her essay "Horrors of the Breast: Cultural Boundaries and the Abject in The Grass in Singing." An essay on prominent British dramatist, novelist, and poet Michèle Roberts appears in Textual Practice. Dr. Frampton has also previously published essays on Toni Morrison, in the Routledge journal Women: A Cultural Review, and on Melanie Klein and object relations psychoanalytic theory, in the Taylor and Francis journal Australian Feminist Studies. She has served as the Book Reviews Editor for Contemporary Women's Writing and is a longtime member of the international Contemporary Women's Writing Association, for which she co-organized the third biennial international conference with Dr. Anne Donadey, drawing writers, scholars, and theatre artists to San Diego from six continents.
Dr. Frampton earned her PhD in literature from the University of London, after first launching her graduate studies at Yale University and graduating from the Drama Division of Juilliard. She also holds a BA with Honors in Theatre Studies from Wellesley College.
As a full-time Lecturer in the Department of English and Comparative Literature, Dr. Frampton has taught a range of British and other Anglophone literary topics at SDSU since 2000, from the work of Shakespeare and his contemporaries to that of Lynton Kwesi Johnson, Zadie Smith, Athol Fugard, and Lynn Nottage. An advocate of outreach to the community, Dr. Frampton has overseen the Mingei Book Club for the Mingei International Museum in San Diego's Balboa Park and spearheaded and oversaw the Department of English and Comparative Literature's Shakespeare & Co. Drama Lab, working with San Diego's Cygnet, Old Globe, and Junior Theatres.


Watch videos about Dr. Frampton's work: