Michael Borgstrom, Ph.D.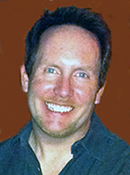 Phone: (619) 594-6284
Office: AL-271
Email: [email protected]
Michael Borgstrom is a Professor of English and Comparative Literature and Director, Center for Teaching and Learning at San Diego State University. He teaches and writes about American literature, sexuality and gender studies, African American literature, and critical race theory. He is the author of Befriending the Queer Nineteenth Century: Curious Attachments (published by Routledge Press as part of their Interdisciplinary Perspectives on Literature series) and Minority Reports: Identity and Social Knowledge in Nineteenth-Century American Literature (published by Palgrave Macmillan as part of their Future of Minority Studies series). Additional work has appeared in journals such as PMLA, African American Review, ESQ: A Journal of the American Renaissance, Journal of Homosexuality, and Pedagogy, as well as several edited collections. He is currently at work on a new book project that examines how literary study might clarify key aspects of university culture, juxtaposing specific texts with now-common institutional commitments to diversity, innovation, and advancement.