Quentin Bailey, D. Phil.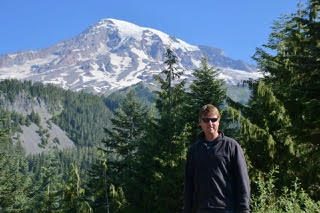 Office: AL-226C
Email: [email protected]
Quentin Bailey is an Associate Professor in the Department of English and Comparative Literature at San Diego State University. His work focuses on the political and ethical commitments of Romantic-era writing, with a particular emphasis on the works of William Wordsworth and William Hazlitt. His first book, Wordsworth's Vagrants, was published by Ashgate in 2011 and he is currently at work on a study of the political contexts of Hazlitt's art criticism. His work has appeared in The Wordsworth Circle, Romanticism, European Romantic Review, Eighteenth-Century Literature, Charles Lamb Bulletin, Nineteenth-Century Studies, Comparative Literature, and Twentieth-Century Literature. He also serves as the Chair for the department.