Corinne Goria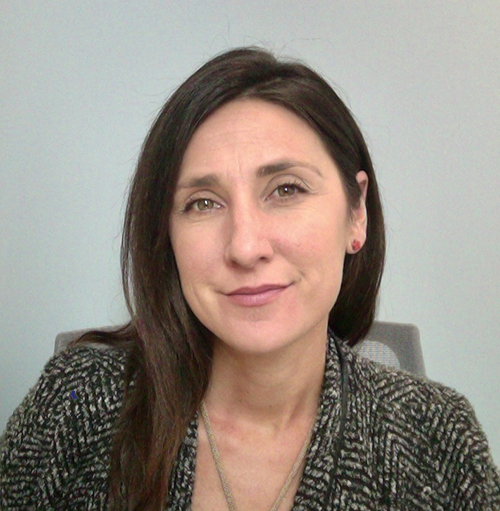 Office: AL-211
Phone: (619) 594-5873
Email: [email protected]
Corinne Goria is a writer, lawyer and teacher. She is the Editor of Invisible Hands: Voices from the Global Economy (McSweeney's Voice of Witness 2014), a collection of oral histories illuminating human rights abuses in global supply chains. Invisible Hands was selected as part of The Best American Nonrequired Reading of 2015, featured in The Huffington Post, Mother Jones, Kirkus Reviews, and Truthout, and currently taught at colleges and universities across the US. The Second Edition of Invisible Hands is forthcoming from Haymarket Books in November 2022. Corinne is also the author of www.FromthenonFire.com, a digital experiment in fiction inspired by Lebanese family and history, and the subject of the Associated Writers' and Publishers' (AWP) Conference lecture "Emerging Digital Genres: A Relational Investigation", studies at Enssib in Lyon, France and enshrined in the Electronic Literature Dictionary. Corinne served as the San Diego Field Reporter for The Silent History, a site-specific novel written and designed for digital interaction and featured in The New York Times, WIRED, The Boston Globe, The Los Angeles Times. Her fiction has also been featured in The Far East Project, The San Diego Writers Anthology, and the &Now Festival.
Corinne Goria is currently a Creative Writing Lecturer at San Diego State University, where she developed the Quarantine Collaboration Project, a digital interlinking set of experimental narratives from SDSU students composed during the 2020-2021 pandemic.
Corinne was also the Assistant Editor of Underground America: Narratives of Undocumented Lives (McSweeney's 2008), a collection of oral histories from undocumented immigrants in the United States that was featured in The Guardian, on NPR, and in other news outlets. Corinne received her Juris Doctorate from U.C. Hastings College of the Law, her MFA in Creative Writing and MA in English from San Francisco State University, and her BA from U.C. Berkeley. She has practiced immigration law since 2006 successfully helping families, refugees, scientists, and artists from countries all over the world settle in the United States. She was born and raised in San Diego and has lived in Italy, South Africa and Mexico. She speaks English, Spanish and Italian and lives in San Diego, California with her spouse and two children.